Our Work
A quick peek at just a few of our projects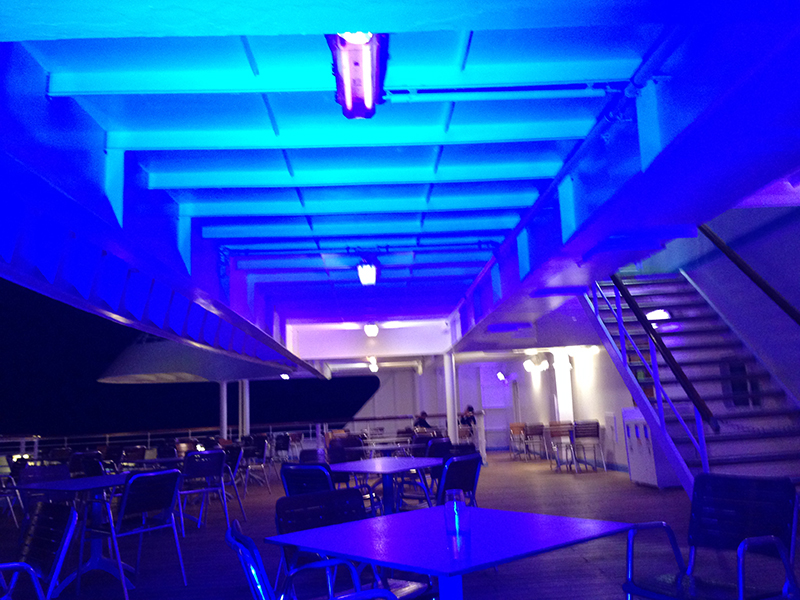 This area on a cruise ship was rarely used by passengers as it was rather bleak, with very little lighting and lacked any atmosphere. We designed and installed 'low budget' Lighting to intensify the overall ambience on the deck. By using 1 high powered rechargeable LED flood, we were able to transform the whole deckhead providing a very dramatic colour wash to the deckhead. In addition we installed a BOSE L1 Compact System giving a true LIVE sound to this area. Following this, our clients installed a new bar, and the whole space has been transformed allowing the passengers to enjoy an amazing experience.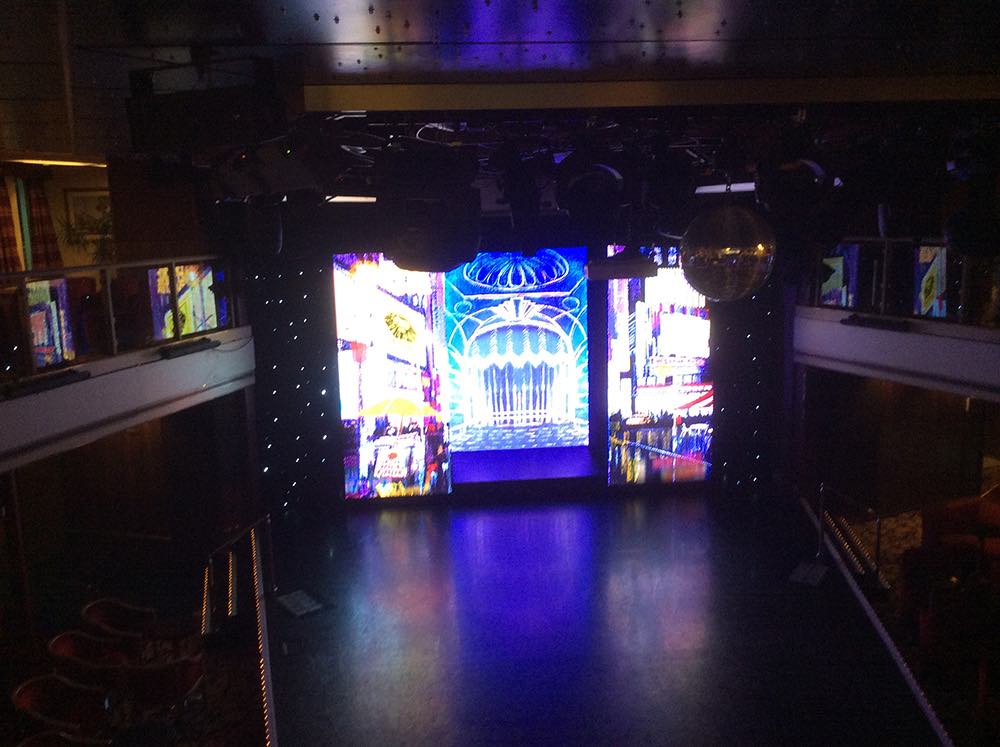 The brief from the client was to 'add a new dimension to the stage'. , the stage sets relied on banner rolls to change scenery props for shows, on occasions several banner changes were required for each show which at times could be quite complex. Working alongside the production company who provided the shows, we came up with a solution using LED screens, to provide a back drop with the same images that the banner rollers provided. This was a much quicker and simpler procedure as the whole back drop could be changed at the touch of a button, and also a lot easier for the onboard technicians to set the stage up, as no need for changing roller banners. Another big advantage was, that we could also stream HD video to the screen as a whole screen or we could provide dramatic HD video images by streaming 2 or 3 separate images to any of the 3 screens.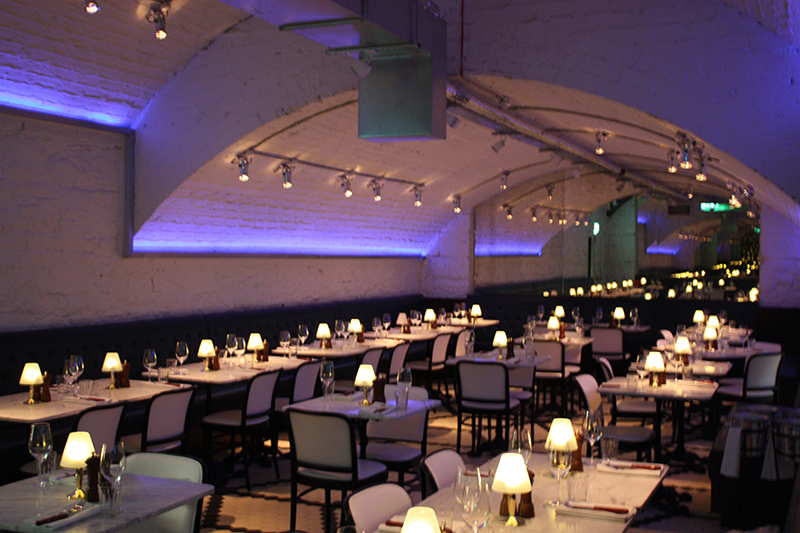 Our client installed a glass staircase leading from the 1st floor coffee bar down to the bar/restaurant and wanted to "make a statement" of the staircase to entice customers to visit. By installing over 200 meters of High Bright IP rated LED tape, with a complete slow colour change to the whole staircase (at intervals), it provided an incredibly dramatic and intense effect for this beautiful building. The overall character of the stairway was enchanting, yet within the restaurant we kept the same ambience by concealing high bright LED tape, to uplight the stone arches and back bar. The Bose Free Space 3 system we also installed provided a provocative and stimulating atmosphere to the bar/restaurant.
Europe House,
Barcroft Street, Bury,
BL9 5BT
United Kingdom
240, Makariou Ave. III, P.Lordos Centre, Block B, Office 501, P.C 3105,
Limassol
Cyprus